West Virginia Pest Control Reviews
---
Read our reviews and see what customers have to say about us. Then pick up the phone and call us so we can help solve your pest problem!
Ranson Pest Control & Extermination
Read Our Pest Control Reviews in Ranson
Enviro-Tech provides pest control in Ranson and the surrounding areas. We take pride in providing exceptional customer service, and take to heart the feedback we hear from each and every one of our customers. Below you'll find our reviews, testimonials, and feedback from the home owners and businesses in Ranson we've serviced. If you need a Ranson exterminator, contact us today!
He showed up a little late for his appointment with us but was friendly and professional. I would use them again; they did a pretty good job.
Jessica M.
August 16th, 2018
Just had my house sprayed by your company. I have not seen any new bugs. Good job!
We've been having an ant problem. Not any more. Thank you
Service has been great; no problems to date.
No complaints. Good service!
It was good, called ahead to say when you were coming, efficient, pleasant technicians and no problems with insects this year.
Bob Belfiore
December 4th, 2017
Great job!
Tia R.
September 4th, 2017
Very good service. Courteous technicians. Always available for spur of the moment pest problems!
Narcisse G
June 22nd, 2017
Hands down the most professional pest removal service out there.
Jason came out today and tackled my carpenter bees. He was prompt, efficient, professional and very knowligible about eradication. I'm sure I'm being a bit premature, but there doesn't seem to be any insects within a ten foot radius of my house! That will work for me!!!
Very Professional and quality service.
Very prompt and friendly. Great work at a fair price.
Nick Paparella
August 31st, 2016
Our Service Area
Berkeley Springs

Charles Town

Harpers Ferry

Martinsburg Area

Shepherdstown

Surrounding Areas
Our Guarantee
---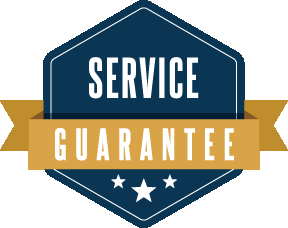 Enviro-Tech guarantees its treatment plan. If for whatever reason you have any new pest problems or other covered pests, we will treat at your convenience and at no additional cost to you.

The barriers we put in place to protect your home and family against pests will naturally break down over time. This is why over the course of the year we will regularly reapply treatments as well as re-inspect for new conditions, avenues and sources of pests to ensure your home is protected. For more details on our treatment schedule read our Home Protection Plan page.

Your home is your largest investment.
Let Enviro-Tech protect it against pests!



COUPON $30 Off
Get COUPON $30 OFF Annual Pest Control Service With This Internet-Only Offer